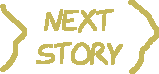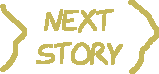 …That's it for Egg Funeral. If you are a patron over at my Patreon you can snag the PDF of this comic, see the snazzy cover and read it all in a single file.
Next up is Strange Sound, which will be a collaboration between myself and the band Age of Monsters. You can check them out here: https://ageofmonsters.bandcamp.com/
Finally, Strange Sound will be released at a reduced schedule of one page per week on Wednesday instead of twice weekly on Wednesdays and Fridays. I just am not going to be able to keep up the regular schedule while I finish my last semester at college. Thanks for keeping with me guys.